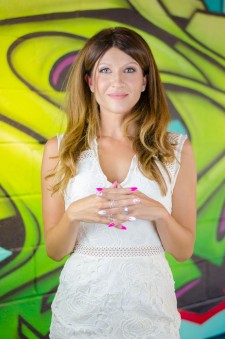 President of Long Island-based web design agency named to the executive leadership team of local networking chapter
GARDEN CITY PARK, N.Y., August 9, 2019 (Newswire.com) - BOWEN, the premier New York-based web design company and creative agency, is proud to announce that president Natalie Bowen has been named to the executive leadership team of Ellevate's Long Island chapter. Ellevate is a networking-focused community of professional women promoting professional and personal development.
In her new role at Ellevate, Natalie Bowen will take the lead in organizing all of the chapter's Young Professionals (or "YoPro") networking events.
"Young professionals have so much potential for the workforce," Bowen said. "I believe organizations throughout Long Island can greatly benefit from the energy, spirit, creativity and intelligence these young minds bring to the workplace. These young women are dedicated, passionate, whip-smart, and looking to work with brands that resonate and have a strong sense of purpose. I'm honored to work with Ellevate to help bring these inspirational women together in a welcoming, open environment."
Ellevate's Long Island Chapter partnered with BOWEN to create YoPro networking events as an alternative to the typical network experiences. Rather than the dry, salesy, and high-pressure atmosphere of most networking events, YoPro events aim for uplifting, powerful connections. The goal of BOWEN and Ellevate is to develop fun, colorful, and experiential activities where professional women can relax, find common ground with one another and engage in meaningful conversation in a fun, welcoming and creative environment close to home.
"Our goal is to make this group special, significant, and genuine," Bowen said. "We want to organize events that create a positive and empowering experience that cultivates change both professionally and personally for these young women."
Ellevate and BOWEN kicked off the first of many YoPro events at the BOWEN agency space on July 10 with a "Yoga, Wine, and Cheese" night. Nearly 30 young professional women from Long Island came together to stretch, relax, enjoy refreshments, and network.
"We're all people taking the time to authentically connect, collaborate and enlighten," Bowen said. "I truly believe we all have lessons to teach one another."
The next YoPro event, "Unleash the Power of Color," will be held at BOWEN Media's creative space on Sept. 24, 2019. Visit here for more information on Ellevate's Long Island chapter.
BOWEN provides website design, logo design, digital marketing, branding, and digital strategy services. For more information on BOWEN, visit their website at www.bowenmedia.com.
Source: BOWEN
Share: